I want to laugh out loud about how apt this tag name is- Mid-year Freak out! Whoever named this knew what they were doing. I mean, don't we all have a tiny existential crisis when we notice the word, July? Like how, in the world, is it July? And that is shortly followed by, how have I done, absolutely nothing in these past six months? But existential crisis aside, this is a great way to unwind and remind ourselves, Hey! there is still six months left to do what we need to do (Which is apparently read more books, in my case).
Now, this year has been a weird one in my case, because for once in my life, I might just possibly (practically banging my head on wood so that I don't jinx myself) finish my Goodreads 2021 Reading Challenge. So, please cross your fingers and toes and anything else you can cross!
My goal has always been 52 books and then, towards September end, when I realize there is no way I can finish 52 books in a year, I slowly and very slyly, update my goal to a more easier one. So, have I met my goals? Yes. But have I really met them? Never.
Books I have Read so far:
A whooping 22! (*insert Taylor Swift singing 22*)
I know! I am proud of myself too. I know, on the big huge scale of Goodreads readers and bloggers, my 22 was probably something most of them (you) would finish in a week. But for me, with 166 days left (As GR was kind enough to inform me), this is a huge win.
Favorite Book That You've Read So Far In 2021:
This is probably the hardest thing to ask me. I hate making decisions. And well, choosing the best book in a year where I have read a lot of good books isn't easy. (My picking game was on an all time high this year.) But after a lot of thinking, I have decided that The Sword of Kaigen by M. L Wang was it.
It was so incredibly beautiful that I knew just as I finished it that no book I read would not come close enough to beating it. A standalone spin off to M. L Wang's Theonite series. (And the answer to the age old question: No, you don't need to read the series to understand and enjoy this masterpiece.) This book is told from rotating POV's of Mamoru, who is trying to live up to his family's name, and his mother, Misaki, who is trying to outrun her past.
"Wholeness, she had learned, was not the absence of pain but the ability to hold it."

A beautifully crafted story in an equally beautifully crafted world. Its the perfect book to get lost inside and at the end, refuse to come out of.
Best Sequel You've Read So Far In 2021:
So, I am an idiot, who apparently has not read any sequels this year. Now, the chosen book (if you can call it that) is not much of a sequel as it is a short (emphasis on short) story.

Heracles' Bow by Madeline Miller which is a sort of sequel to The Song of Achilles. In her usual heart breaking manner, Miller packs a punch in just a few pages, which really is a whole new low.
Story explains why Philoctetes, who was Heracles' Archer, who inherited his bow and poisonous arrows, is left behind before the Trojan War, despite Heracles oath to defend Helen of Troy.
A testament to her writing and something you can finish reading in 15 minutes, its still an enjoyable and heartbreaking piece told in a magical, torturous way.
New Release You Want To Read But Haven't Read Yet?
I am a simple woman. I see the name Taylor Jenkins Reid, I automatically add it to my TBR (Which might I add is becoming quite like the sun as each day passes by- I too can't look at directly at it for too long or it gives me a headache).
My favorite by her will always be The Seven Husbands of Evelyn Hugo, which if you haven't read, please do because it is great!

I hope to read this one this year just like I hope to read all of TJR's other books. Anyway, lets hope for the best.
Most Anticipated Release of the Second Half of 2021:
So, every year I do this thing, where every Tuesday, I look up new releases and then, add them to my TBR. It got so bad that my TBR looked like a bloated whale while my Read Books stayed lean as a single stalk of sad celery.
Now, I was adamant this year to make a bump in TBR list and hence, didn't bother looking at "New Releases" with the strong belief that if it was meant to find me, it would.
Now, that doesn't necessarily mean that no book did (I am not made of stone!). On the contrary, a lot of books did.
Jade Legacy is the third and final book in The Green Bone Saga by Fonda Lee, of which I am currently reading the first book, Jade City.
Now, Am I enjoying it so much that despite not yet completing the first book I am eagerly waiting for the third one? No. I just didn't have anything to add here.
Biggest Disappointment of the Year:
So, for a minute moment when I was going through my Read books, I couldn't see any that I hated this year and I was quite amazed. Until my eyes fell on this book, that is.
I'll admit, that me and Colleen have had a rough relationship. So, far, I have only liked one of her books, It Ends with Us. (Which apparently was the only one she wrote with her brain.)
This book, on paper, should have been right up my alley. Sadly, it wasn't meant to be. And now, that I am painfully reminded of what an idiotic pathetic excuse for a book this really is, I have decided to write a rant review for this book to further encapsulate the sheer rage I felt reading this book. (Picture the rage you felt when watching the movie adaptation of Artemis Fowl and if you haven't watched that terrible excuse for an adaptation, then, Percy Jackson which honestly wasn't that much of a train wreck as the former.)
Biggest Surprise of the Year:
A book that surprised me in all honesty is, The Sword of Kaigen, but in the spirit of choosing a new book, I have picked The Priory of the Orange Tree, which also surprised me a lot.
I had heard a lot about this book before it released and most of the reviews rated it somewhere between 3-4.5 stars. But the main reason I didn't want to pick up this book was its size. A whooping 850 pages! (Enough to kill a small bird, if you ask me.)
Now, told from multiple characters in different cities, it takes a minute to finally catch up with all of them and how they fit together. That, combined with a slow start, I can easily see why it was shedding stars. But soon, the book picks up and I was pleasantly surprised by how much I liked it. A decent 4 star read at the end.
New Favorite Author (Debut or New to You):
Almost all the books I read this year were by new authors (new to me) and well, all of them stand out in their own way.
However, Mary E. Pearson wrote one of the best enemies to lovers series, I have read so far- The Dance of Thieves. I loved her characters and her world she created. I loved the spunk each character had (even the side characters). I loved the way, the leads kept their agendas straight, even after falling head over heels for each other, which is such a rare quality in a book.
Underrated Gems You've Discovered This Year:
An easy choice but not an easy to read book. A List of Cages is very simply a punch to the gut. With poignant characters and a relationship that would make any grown man (or in this case, a very small yet stubborn woman) cry.
This book made my heart ache with each heavy page. The characters, who are all lovable cinnamon rolls, each with their own problems, were so relatable and incredibly well written.
With a trigger warning list as long as the river Nile, the book manages to exceed expectations and just carve out a whole in your heart.
Favorite Book to Movie Adaptation You've Seen This Year:
I have seen a lot of adaptations this year.
I saw Bridgerton, Firefly Lane, The Haunting of Hill House, Defending Jacob, The Haunting of Bly Manor, Shadow and Bone and Normal People and Behind her Eyes.
I also saw Witches, The Murder on the Orient Express, Matilda, Shawshank Redemption and Forrest Gump.
I think almost every blogger must have added Shadow and Bone as their favorite and I am no different. I eagerly waited for this show since its announcement and it did not disappoint. I loved Jesper's character. My baby was adapted so well, I almost teared up.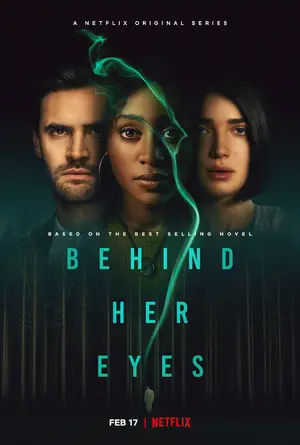 Words cannot put into words how insanely good this show was. I havent yet read the book so I can't compare. But the show, in its 6 episodes, was amazing. AMAZING. Psychological thriller done spectacularly right!
What Books Do You Need to Read by the End of the Year?
Umm…all of them? Hello? How is this even a question. I plan to crack a tiny dent in my TBR. But right now, I have a short few that I plan on reading. Malibu Rising, Vow of Thieves and Jade City.
So, here ends my longest blog post yet. I want to say thank you, if you have read and liked what you read, so far. Means a lot!